To evaluate the creative skills chart/poster making competition are held in groups in which different creativity skills are depicted by students in their work and most meaningful charts and posters are given recognition.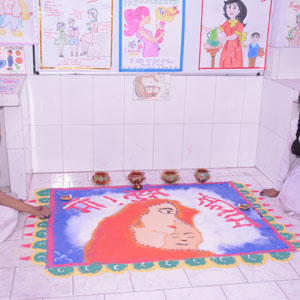 In co-curricular activities students ability and awareness regarding current affairs is motivated and encouraged by organizing various healthy competition in this school.
We inculcate in students to be in close contact with nature and try to be eco friendly, to keep the spirit alive various competitions cum exhibitions are held where in children exhibit their collaborations and innovative approach with positive attitude and practical knowledge.